Jun. 24, 2021
The Benefits Of Cast Aluminium Garden Furniture
Cast aluminum has many characteristics that make it a popular material for outdoor furniture and a dream choice for patio and garden furniture. The reasons are as follows:
-Rustproof
Cast aluminum garden furniture has the traditional and classic look and feels of cast iron garden furniture, but it also has many additional benefits: the most important point is that cast aluminum will not rust. We can say that cast aluminum garden furniture is weather resistant. Your cast aluminum outdoor tables and chairs will resist any unpredictable weather: mild days, mixed weather, humid summers in the Atlantic Ocean...
Strong and durable
Aluminum is a kind of metal, not rusting means that cast aluminum garden furniture is not only strong but also durable. Cast aluminum garden furniture will last for many seasons and celebrations!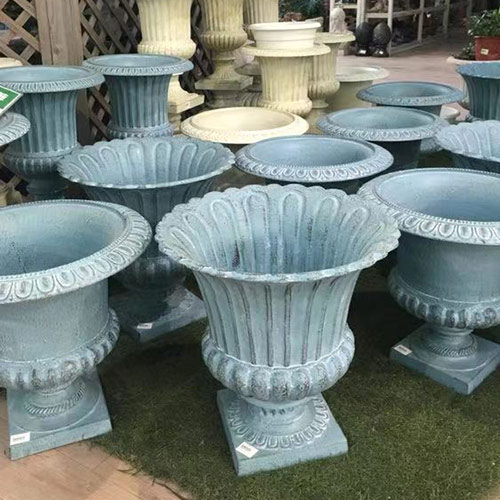 Garden Decoration
Light
Cast aluminum garden furniture, unlike cast iron pieces, is much lighter and is easy to move if you have a spacious area or need to move your outdoor furniture for any reason. Although cast aluminum garden furniture can withstand the outdoor winter very well, please make sure you do not put it outdoors in windy or stormy weather, because the chairs will fall off and get scattered everywhere. Stack them in a hidden/safe place, or fix them on the ground or wall with heavy objects or ropes.
Low maintenance
You don't need to worry about taking care of your cast aluminum garden furniture set. Just a quick wipe with a damp cloth can clean the tables and chairs. Seat cushions and parasols require extra care to ensure that the fabric does not get wet or faded. Garden seats are often equipped with removable cushions, so they can be easily removed and stored neatly indoors.
-All sizes and colors
Cast aluminum garden furniture comes in various shapes, sizes, and colors.
We are Cast aluminum garden furniture suppliers. If you are interested in our products, please feel free to contact us.