Jul. 07, 2021
Is Aluminum The Best Metal For Garden Furniture?
Outdoor furniture designed for gardens or patio uses a variety of materials, from cheap plastic to very expensive wrought iron. Considering that your choices will be affected by the volatile weather, some of the most durable and maintenance-free garden furniture is made of metal. If properly maintained, outdoor furniture made of steel, aluminum, or iron will last longer than all other materials.
Aluminum patio furniture is suitable for rainy and salty climate areas, aluminum garden furniture will not rust. There are two main types of this kind of furniture: frame tubing and cast aluminum. The construction cost of the frame tubing is lower, but it is still quite strong. Cast aluminum has a wide range of uses and can be used almost forever.
Advantages:
*One of the most value for the money, aluminum furniture is currently very popular, there are many modern styles to suit every budget.
*Maintenance and cleaning are a breeze, especially if you buy powder-coated frames or cast aluminum. This coating is baked on and has many years of performance better than the basic spray coating.
*Cast aluminum garden furniture is light in weight, easy to move in the yard, and tough enough to last a lifetime. The design details and craftsmanship of high-quality cast aluminum furniture are comparable to traditional wrought iron furniture.
Disadvantages:
*All aluminum outdoor furniture may be blown into the yard in strong winds, but hollow frame type furniture is particularly susceptible. Any major bending or dents that result from this tossing can make the furniture unsafe to use.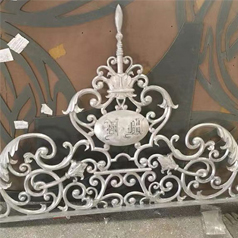 aluminum furniture
*Pay close attention to the welding conditions on outdoor furniture. Aluminum can be a very tricky material to hold together, and better mass blocks usually include brackets or gussets for additional support.
*Outdoor aluminum furniture is best stored indoors, or at least covered in cold winter. Any moisture that penetrates into the frame members or welded joints and then freezes will break the metal like an egg.
It should be noted that all the metal furniture should have some type of fiber or fabric integrated into the design, or have removable covers and cushions on hand to prevent users from being burned by the sun-heated surface.
When the warm summer wind finally begins to blow and the bbq beckons to be fired up, make sure that your garden furniture is ready for the upcoming busy season. If it looks more worn and needs to be replaced, or if you have just built a terrace and are buying furniture for the first time, cast aluminum is a good choice. It combines the best properties of all other metals. Although it may be a bit expensive, you can take comfort in the fact that this type of garden furniture will last for decades!
We are aluminum garden furniture suppliers. Please feel free to contact us if you are interested in our products.