Aug. 27, 2021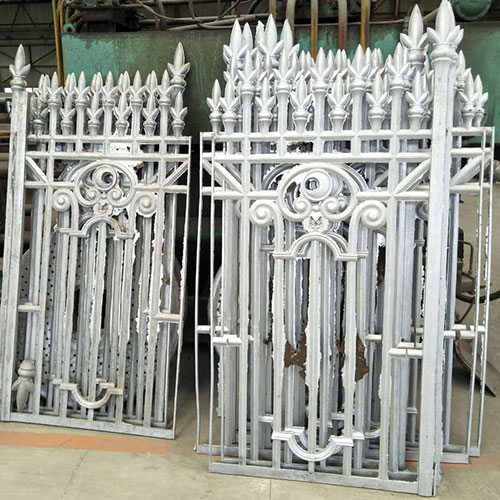 For whatever reason, you have to fence around your yard—safety, privacy, appearance, keeping your dog quiet, or increasing the resale value of your property—choose fence materials that can handle the job well Is very good.
Many fencing companies will offer steel and aluminum fencing options because they both offer universal benefits, but when they look so similar, how do you know which one is better?
Aluminum fencing
---
Although steel fences are more durable, aluminum fences are the perfect choice for environmentally conscious owners. Because aluminum fences can be recycled when they are no longer used, they provide a better green footprint for our environment.
Aluminum fences are a cheaper alternative, imitating the appearance of more expensive materials such as wrought iron and steel. Its lightweight greatly reduces transportation costs, and it is easier to bend and shape into countless architectural designs, making it a commonly used material in the construction industry. In terms of its impact on the environment, weight, corrosion, and rust resistance, aluminum fencing is still an established fence solution.
Use aluminum fencing for your next project
Since aluminum is a less robust material than steel, it is not recommended for extreme and heavy projects that require fencing to be durable for years. Nevertheless, its place in the construction industry is still relatively strong, and it is still a frequently used material type. For homeowners, its economic appeal makes it an advantageous option—especially when fences are installed purely for appearance purposes.
Steel fencing
---
The benefits of steel fencing far exceed aluminum because it provides strength and safety that aluminum cannot provide. Steel fences are super durable and provide a long-lasting barrier to provide maximum security for your property. There are several varieties of steel fences including steel pickets, color bonding, and tubular, each with its own unique advantages.
Because steel fences are a more attractive option, they are popular with homeowners who want safety and appearance to be a priority. Although the steel fence is heavy, the installation process is simple; just remember that its weight does come with higher transportation costs.
Use steel fencing for your next project
Whether your next project is domestic, industrial, or offshore, a steel fence can provide the strength and robustness you are looking for-especially when it needs to protect a work site. The large panel steel fence provides maximum protection to prevent damage than other welded wire meshes, which should be considered for the properties that are prone to any form of damage.
We own a Cast Aluminum Fence factory, please contact us if you have any needs.