Jan. 12, 2021
Reasons To Choose Aluminum For Furniture
Aluminium furniture is readily available in modular lounge settings, sun loungers, yard furniture, chairs, side tables and also complete aluminium dining settings. Aluminium structures are additionally an optimal foundation for making wicker furniture a lot more trustworthy. The following are several of the top advantages of aluminium furniture:

1. Extremely Lightweight
Homeowners enjoy that aluminium furniture is so easy to get. This allows them to move the items around to match each celebration or reposition their furnishings whenever they desire to refresh the look of their setups. For those that choose to relocate their furniture establishing right into storage in the colder months, aluminium furniture makes this a breeze. Aluminium is light in weight thus it is conveniently moved or brought and is able to take tension and also stress by the typical individual. Common aluminium-made chairs consider about a quarter than one that is made from steel, while lighter than hardwood-made chairs like teak wood. The lightweight nature makes any kind of aluminium furnishings less costly to deliver, making it easy to be dealt with by any type of individual.

2. Extremely Resilient
Along with being lightweight, the aluminium furniture designs and brand names are additionally known for their strong, reliable building. This is a wonderful combination of furnishings, as well as a major reason aluminium furniture is a best seller. Aluminium-made chairs are additionally understood to be strong as well as sturdy. Consequently, it is the most effective product for chairs, as aluminium does not corrosion because of the oxide layer on its surface area. This makes it possible for the furniture to weather with the aspects of rain, level of acidity as well as salinity, specifically at a seaside setting.

3. Will Not Rust or Deteriorate
One of the most common issues about steel furnishings is that it can rust in time through direct exposure to the elements. Nonetheless, aluminium can not rust. Wooden furnishings, as resilient as well as lovely as it is, often needs basic maintenance to stop it from fading and enduring structural damage in time because of rainfall and also sun exposure. Aluminium is not vulnerable to these problems, for that reason it will not wear away gradually. This makes it a particularly optimal option for those that stay in areas susceptible to high rainfall and moisture or in coastal cities.

4. Very Little Maintenance Required
Aluminium furniture also needs extremely little maintenance as well as like maintain its appearance and also performance. A light rinse with a garden hose or spot cleansing with light soap and water is typically enough.
Aluminium furnishings keeps its coating and also does not dry out or split like wooden furniture when it is revealed to extended periods of sunlight. Aluminium powder-coat coatings are easy to preserve and do not require regular removing as well as redecorating as timber requires.
( It is to keep in mind that the quality control is important: The manufacture of aluminium surface areas require to be uniformed and also shiny in order to make sure the oxide layer is even, to ensure that powder-coat ending up can be used evenly and wonderfully as well.)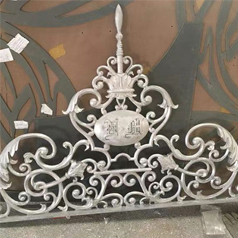 5. Various Styles, Shades, Textures and also Cushion Options
We provide a range of aluminium furniture designs for every preference. From trendy to typical, there is a wealth of layouts to create a range of settings as well as wanted atmospheres. Aluminium furniture can be found in an array of colours.
6. Excellent Value
Last but not least, due to all the functions as well as advantages that aluminium furnishings has, it is also an affordable means to decorate your settings.

7. Versatile for Any Type Of Layouts
Much more complicated timeless or modern chairs can be made because aluminium is a functional material, where it can be extruded or cast into any constant curves, form or layout in automated factory processes that do not call for the moment as well as labour intensive hand-crafting as well as finishing required for hardwood furniture.
Aluminium is a superb selection of frame product for your furnishings because of its classy look, reduced maintenance demands, ease of manufacture and affordable cost.