Mar. 04, 2022
When deciding on a gate you need to consider many factors- opening size, security level, whether it should be horizontal slide , swing or vertical lift and even the material of the gate itself- aluminum or steel.
❓ So, what is the difference between an aluminium and a steel gate ?
❓ Which is the best choice for your application ?
Aluminium Gates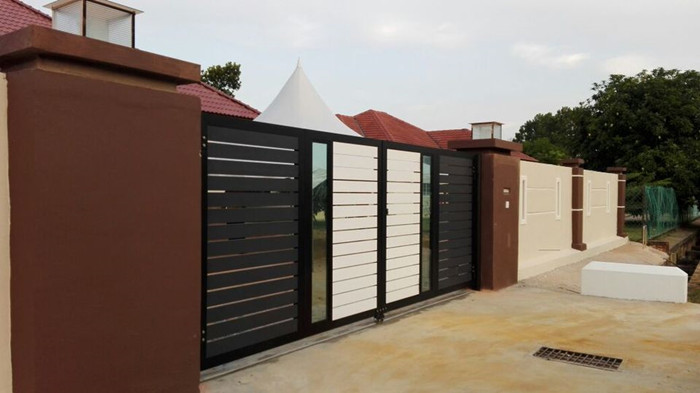 Aluminium Gate
While aluminium has become popular for gates and fence due to its corrosion resistance and weight, steel is a stronger alternative.
Aluminium is a lightweight, durable, and versatile material. It's not susceptible to corrosion, so aluminium fencing and gates will look great for years despite being exposed to the elements.
The drawback to aluminium is that it can be easily bent, so it's not as effective for fencing and gates in premises that require tough barriers or security, such as industrial or commercial settings. It is best used for aesthetic purposes, such as residential garden, yard or pool fencing. Its resistance to corrosion makes it the ideal choice for seaside or waterside homes in particular.
>>shop for aluminum door or gate made by cast aluminum here
Steel Gates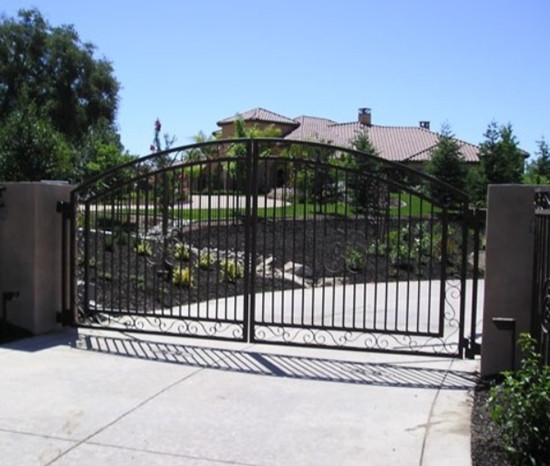 Steel Gate
Steel is corrosive and aluminium is not. Even galvanized steel can rust in some areas. While all the joints in a steel gate may be welded, each joint is painted with only a cold galvanizing paint that breaks down over time. When the joints are exposed to rain, ice and snow, the breakdown process speeds up, decreasing the gate's product life
Steel is a strong, powerful and long-lasting material, perfect for protective gates & fences. It is heavy and resistant to damage and wind. Most steel gates are also galvanized and treated with powder coating to prevent rusting. With a Fixit Improvement S.L galvanized and baked on Powder Coat finish, a steel gate or fence will outlast an aluminum gate or fence.
What's Right for You?
Aluminium and steel are both high-quality fencing materials. However, as outlined above, as a general rule of thumb aluminium is more appropriate as a finishing touch to your home's exterior, while steel is more appropriate for protection where targeted break-ins are likely to occur. Your budget is also an important consideration.
For residential gates , aluminium may be the best option. It is inexpensive, lightweight, and easy to install. It is corrosion resistant, and it looks great.
For commercial and industrial gates, steel gates and fencing is preferred because of its strength and durability .
Your Gate Comes with Complete Support
HuaYi Casting Foundry provides unlimited aluminum or wrought iron garden gates. If you are looking for high-quality Cast Aluminium Gates or walk through the gate, you have come to the right place! HuaYi Casting Foundry provides Cast Aluminium Gates in different styles and designs to meet your needs for the elegant and classic villa Cast Aluminium Gates decoration. Our Cast Aluminium Gates is made of aluminum, which is durable and often used. You can choose from a variety of powder coating colors. Please contact us to customize or view our product catalog and style pictures!