Dec. 30, 2021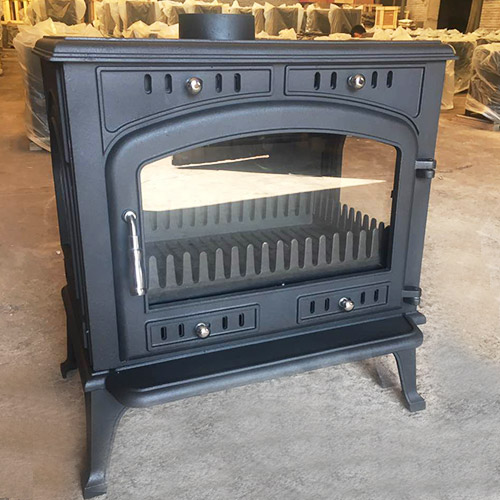 Cast iron fireplaces are synonymous with both classic good looks and longevity, they add real impact to any room. Although often associated with period properties, today cast iron fireplaces are routinely found in more contemporary surroundings where they are equally at home. They are an ideal way of adding a sense of timeless style to a space.
When people think of cast iron fireplaces, they imagine two categories: the flamboyant style of the early Victorian Gothic revival and the later, more subdued designs inspired by the architecture of the time. Late Victorian and Edwardian fireplaces are often characterised by elongated linear lines, taking influence from the arts and crafts movement. Art Nouveau fireplaces, on the other hand, featured elements from nature such as flowers, stems and buds.
With a cast iron fireplace, ornate detailing and motifs go into creating a statement that your guests will be drawn to as soon as they enter the room. You could also save a significant amount of money annually on your energy bills if you choose to go for a fireplace.
Why cast iron fireplaces?
Cast iron fireplaces are extremely durable meaning that it is possible to produce a bespoke piece to perfectly complement your interior design scheme. From a purely practical point of view, cast iron fireplaces are quick and simple to clean.
If you are looking to create a cosy ambience in your home, a cast iron fireplace with a living flame may be the ideal addition. During the cold winter months, there is nothing more comforting than a glowing fire, whether it is fuelled by wood or gas. A quality fireplace adds focus to a room, drawing the eye and creating a warm, welcoming atmosphere.
What do I need to consider when choosing a cast iron fireplace?
Perhaps the first thing to think about when you are choosing your new fireplace is the layout of the room it is intended for. Always double-check the dimensions of your fireplace before ordering. Whether you opt to have tiles fitted to complement your fire is a matter of personal taste. Try to make sure that the tiles you choose work with the design and colour scheme of the room as a whole.
Although cast iron fireplaces were traditionally produced to a matt black finish, this is not compulsory. Instead, you could opt to have some of the details picked out by polishing or indeed have the entire installation buffed to a high shine.
You will need to decide between a gas burning or a wood-fuelled fire. If you have an existing open chimney, so much the better, although you should of course get it checked over by a professional before you have a fireplace fitted. If you are unable to ventilate a fire of this type, you may wish to consider one of the many low gas input fires on the market. These give off a very realistic flame, and are reasonably energy-efficient too.
Continue your search for the ideal cast iron fireplace at our website.