Aug. 23, 2023
Aluminum castings are often seen as having a range of advantages. The versatility of aluminum allows it to be used to produce a wide range of products and components.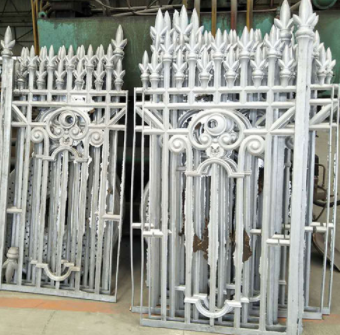 The Advantages of Aluminum for Metal Casting
The high malleability of aluminum makes it possible to produce aluminum castings that are near net shape (NNS). Manufacturers can forge complex castings with high dimensional accuracy in a wide range of geometric shapes.

Aluminum castings are much lighter than castings made from other metals. Despite their lightweight, the alloying process ensures that an aluminum casting will remain hard and retain a good strength to weight ratio. Many aluminum alloys are stronger than steel.

In comparison to any other alloy, aluminum alloy castings can withstand the highest operating temperatures. Aluminum dissipates heat quickly, which increases safety and speeds up production times.

Castings made using aluminum alloys are particularly resistant to corrosion. They provide excellent shielding against EMI (Electromagnetic Interference) and Radio Frequency Interference (RFI). Aluminum castings also have high electrical conductivity.

The reflective properties of aluminum mean that aluminum alloy castings can be used to create high-end products that have clean surface finishes. The pleasing aesthetic characteristics of aluminum alloy castings can be further enhanced by anodizing the product or by adding other coatings or finishes.
Aluminum alloy characteristics
High operating temperatures

Outstanding corrosion resistance

Lightweight

Very good strength and hardness

Good stiffness and strength-to-weight ratio

Excellent EMI and RFI shielding properties

Excellent thermal conductivity

High electrical conductivity

Good finishing characteristics

Full recyclability
Aluminum's strength, corrosion resistance, and heat-dissipating properties offer mechanical designers significant advantages. And our proprietary Thin Wall Aluminium Technology has made Aluminium die casting an option for even more applications.
Aluminum Recycling
Aluminum is one of the most environmentally friendly materials used by industry today. It is 100 % recyclable and retains its inherent properties forever. The aluminum sector proudly states that more than 75 % of the aluminum produced in the US is still in use today. In fact, over 90 % of aluminum used in the construction and automotive industries is recycled.
A closed-loop recycling process is where a product is recycled to make the same product again, thus retaining the original properties of the material. Open-loop recycling turns recycled materials into raw materials for use in products other than what the product was originally created for. Open-loop recycling involves more processing than closed-loop recycling. Aluminum can be recycled in both open-loop and closed-loop processes.
Know about LianJiang
HuaYi Casting Foundry and LianJiang Metals Company have specialized in aluminum and iron casting production since 1997. We are an OEM partnership that manufactures cast aluminum and iron parts for clients all over the world and in different industries such as street lighting, patio furniture & garden decoration company.
With over 20 years of casting work experience and expertise, we offer a full range of casting processes including:
● sand casting
● gravity casting
● die-casting
● vacuum casting
If you are interested in our products, please contact us for more information!